News
Online Bill Pay. Safe, secure and easy to use. Call the Credit Union for details.
Skip-A-Pay is HERE! Complete your form and return it to the Credit Union with your $35 fee per loan. Skip-A-Pays are accepted by mail, email, fax and in person. Restrictions apply.
We are actively working to build our social media presence. Please like us on FaceBook @LNCUBHAM and follow us on Twitter @LNCU_BHAM.
Christmas Club 2019. Start saving for NEXT Christmas, TODAY! Open a Christmas Club with only $5 and begin to take the anxiety out of next year.
CD Rates are on the rise! Call today for details.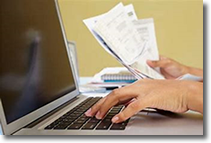 Events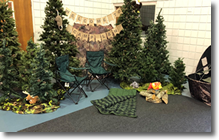 February 2018 brought the 68th Annual Meeting. We celebrated with a 'Camp L&N' theme, amazing food from Lloyd's, a costume contest and door prizes. It was wonderful to get to see so many of our members at one time!
L & N Credit Union
4101 Vanderbilt Road
Birmingham, AL 35217

Hours of Operation
8:30 a.m. - 5:00 p.m.
Monday - Friday
Credit Union Main Office 205-841-2544
Credit Union Fax 205-263-9992
Debit Card Lost/Stolen 1-800-472-3272
Debit Pin Reset 1-800-757-9848
VISACredit Card Customer Service & Lost/Stolen
1-800-299-9842
THIRD PARTY SITE DISCLAIMER
- By accessing the noted link you will be leaving the L &N CU website and entering a website hosted by another party. L &N CU has not approved this as a reliable partner site. Please be advised that you will no longer be subject to, or under the protection of, the privacy and security policies of the L &N CU website. We encourage you to read and evaluate the privacy and security policies of the site you are entering, which may be different than those of L &N CU. CLICK OK TO CONTINUE OR CANCEL TO ABORT
Continue
Cancel